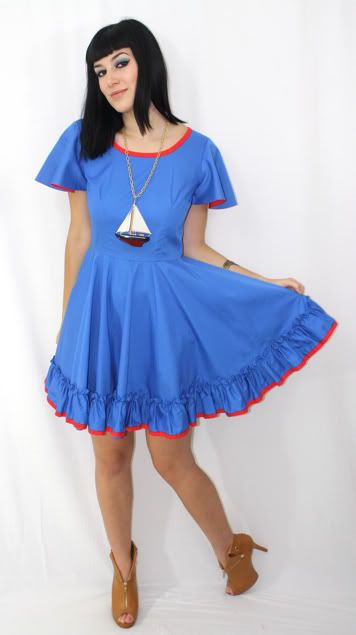 It's time to take inventory of the little things that comprise my life at the moment.
Right Now Midnight Snack: Pepperidge Farm Cinnamon Raisin toast. My grandma used to make this for us when we were kids. I just recently rediscovered it and I swear I've almost consumed an entire loaf in a week.
Right Now Book: "Loving John: The Untold Story" by May Pang. Perhaps the greatest pulp contribution to the Beatles Library of Congress, this memoir was written by John Lennon's mistress during his infamous "lost weekend" - an 18-month period of booze, sex, and general disfunction. There's a chapter where John gets drunk and accuses May of flirting with David Cassidy, then proceeds to flip out. I can't put this one down.
Right Now Show: Season 2 of "Mad Men" on Blu-Ray. I'm always late to the party on television shows, but this one got me hooked. All that vintage!
Right Now Listen: The Savage Lovecast by Dan Savage. Seriously, I've replaced music with sex advice while I model for the store.
Right Now Hair Ambition: I'm growing it out and keeping the Bettie Paige bangs. It's been a while since I've had long hair, but it's getting there. Because I take pictures every week for Alameda, you can gradually see my hair grow in real-time.

Right Now Comfort Clothing: My husband's Myspace hoodie. It's made by American Apparel, and it's so endlessly soft.
Right Now Hang Out: UCB Theater, watching improv comedy. As a writer and total geek, it's become one of my favorite places in Hollywood. The talent there is AMAZING and truly the next generation of comedy. It's so inspiring.
Right Now Movies: "Blue Valentine." Seriously. Phenomenal. Also adored "Black Swan" and "Somewhere" and can't wait for "Social Network" on Blu-Ray. I think that maxes out my indie cred.
Right Now Writing Project: My husband and I finished our third screenplay together, which we got an early nibble on from a producer whose grandfather has a theater named after him on the Fox lot. Fingers crossed, but you know how these things go. In the meanwhile, we're going to polish all 3 of our scripts to enter in competitions this year. Then, we'll embark on the great Query-Letter-a-Thon.
Right Now Fashion Tip: Socks with stilettos. You heard it here first.
Yours,
Sabrina London