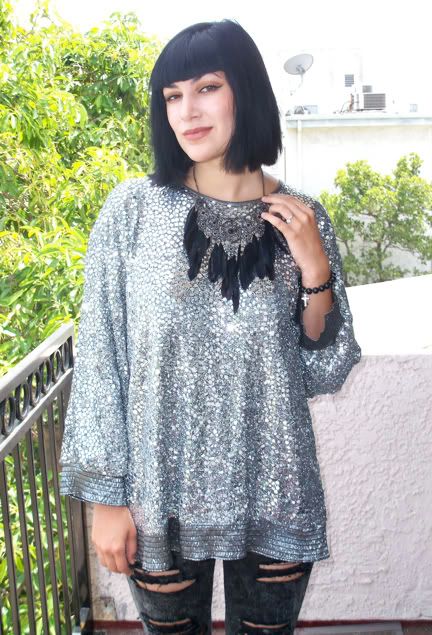 I am OBSESSED with these animal-inspired accessories I snatched up this weekend. Most of them cost next to nothing, but they pack so much punch.
Feather Dream Weaver Necklace - $12.80 at Forever 21. Instant drama and so eclectic. I love wearing this with cocoon-draped tops and jeggings.
Report Zebra Sequined Ballet Slippers - $13.99 at Ross. Originally $45. I'm not big on zebra or leopard print anything, but Manolo Blahnik insists they work on shoes and I'm starting to agree. I wore these tonight with high-waisted black shorts, a deep V top and damask-print Calvin Klein cardigan.
Vintage Snakeskin Belts - $6 each at SLOW Clothing on Melrose. When I found out SLOW has a yard sale every other Saturday, I nearly did a cartwheel (naked). I bought 3 vintage belts - two are snakeskin (one camel brown and the other red) and a super '80s hipster braided rope belt that I may re-sell. Stay tuned.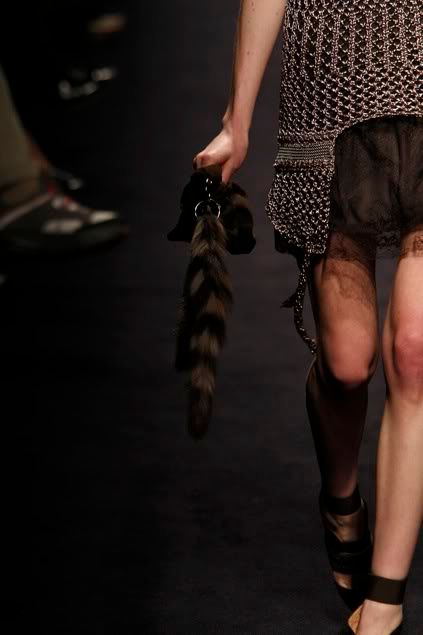 Raccoon Tail - $20 at SLOW Clothing on Melrose. I was actually in search of a FOX TAIL but I found them to be too bulky and I feared people yanking on it. The raccoon tail is just the right size for a girl, and looks very feminine.
Betsy Johnson Heart-Rimmed Black & Pink Eyeglasses - $69 (for the frames) at Costco. This weekend, I finally, finally, FINALLY bought prescription eyeglasses, which I've been needing desperately for the last 10 years. You're speaking to a chronic contact-lens wearer, night and day. Now my poor eyes can take a break every once in a while in style.
These are so quirky cute. My husband picked them out after I couldn't persuade him how awesome chunky men's glasses would be. So excited for these. They'll be ready in 2 weeks. Rejoice!
xo,
Sabrina London