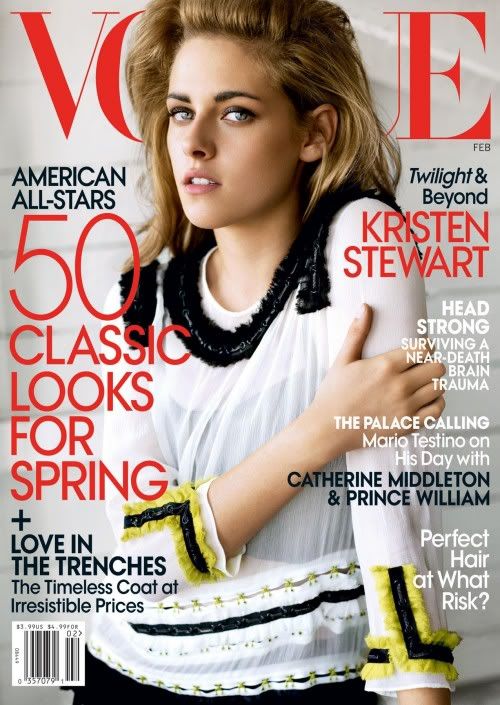 It's time to grab your bibles, young fashion heathens, and flip through the Gospel according to Vogue. Here's what the February 2011 issue had to offer.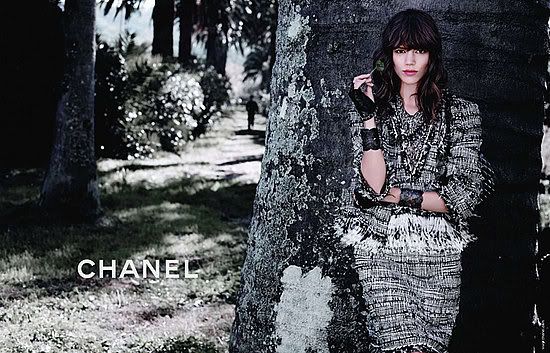 Chanel ad: Are those feathers I see incorporated on a classic Chanel tweed jacket? I'm in love with this look and the fingerless leather gloves are sublime.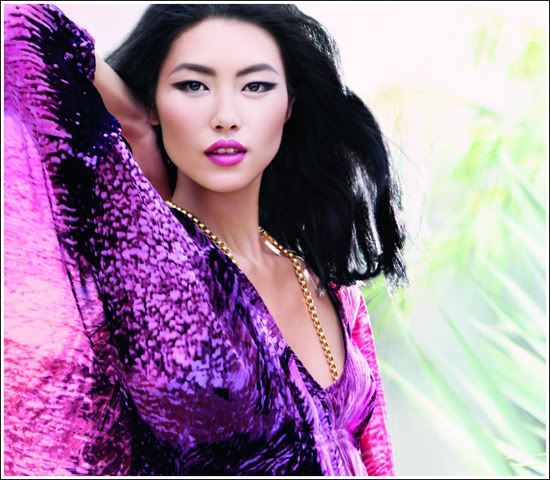 Estee Lauder ad: Hey, an Asian!
Lancome ad: This is why I absolutely hate Spring fashion. Easter egg makeup ads with matching eyeshadow, nails, blouse and background. It's so '80s in all the wrong ways.
Prada and Marc Jacobs ads: Interesting Latin influence on accessories this spring with Prada's colorful woven pumps and Jacobs' big woven hats.

Fendi ad: Big time '50s secretary dress in more Easter egg hues.

Michael Kors: This nude slouchy wide knit sweater is the first thing I've seen anyone in LA actually wear.

Covergirl ad: Turn on as many diffused lights as you like. Taylor Swift still looks like a toothless hillbilly to me.

The Limited Ad: I'm sensing a very boring Sex and the City reboot, where Carrie and the gang only wear khaki and never make eye contact.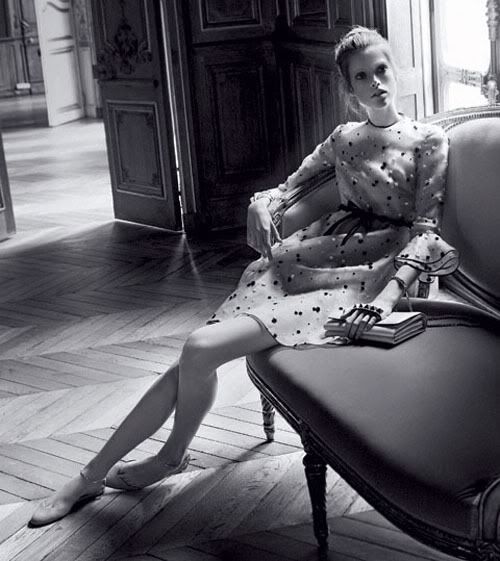 Valentino ad: Starting to think I'm programmed to swoon over vintage revivals. This '60s inspired party dress in the black and white ad is darling.

Giselle Bundchen page (appears before Balenciaga ad, but stands alone): Funny to see Giselle again, looking mighty dyke chic. I'll allow it.
Blumarine ad: Please stop.

Letter from the Editor: The Jonathan Saunders garden party dress on Karolina Kurkova is stunning here.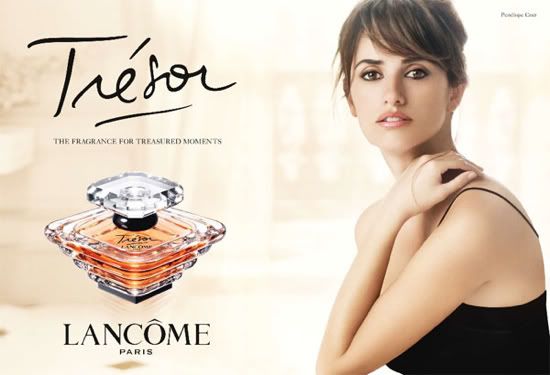 Tresor ad: Penelope Cruz is top on my hall pass list, don't get me wrong. But this photo looks at least a decade old.

Loreal Paris ad: "Whoa!" I exclaimed out loud at Barnes and Noble. Orange lipstick and '50s secretary glasses are a total turn on. Well played!

Maybelline ad (for One by One Volum' Express): I'm inclined not to trust any product with a sassy apostrophe in the name, but this one looks especially unlikely. The lash catcher?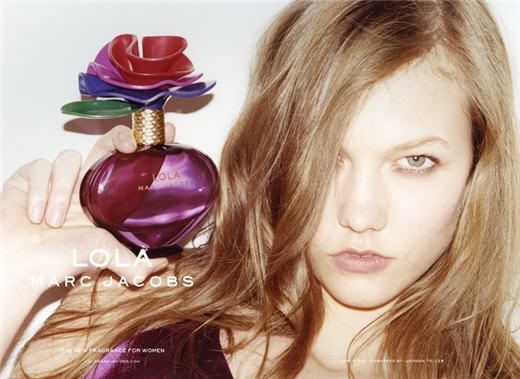 Marc Jacobs ad (for Lola perfume): This model's thumb is doing something not of God.

Loreal Paris ad (for Magic Smooth Souffle): Diane Kruger got a makeup contract? Good for her!

Mulberry ad: So nude and acorn trench coats are appearing pretty often at this point, and we're only on page 119. I like this ad because look a little longer and you'll spot a pig!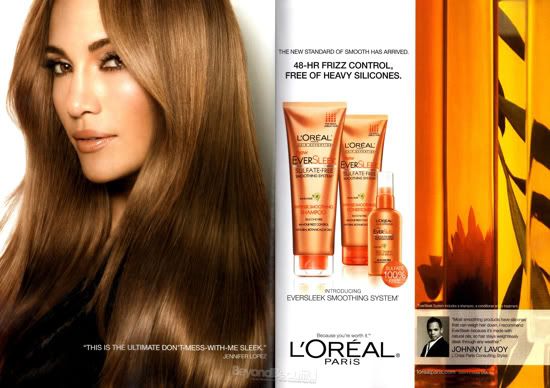 Loreal ad (for EverSleek haircare): Another page stopper! J.Lo has so much hair and it's gorgeous, but I have DOoUUBT(!) she'd put anything from a grocery store on her head.

Extra Leg Room (Page 130): Holy macrol, we're 130 pages in and this is the first page of actual content I've come across. If you exclude the table of contents and Letter from the Editor, this is it! A welcome break from all those Loreal ads.

So Vogue purports wide leg pants are returning "channeling that '70s silhouette." This is not the first time the fashion Gods at Vogue have tried to push baggy pants, but it didn't catch on because they look atrocious on viturally anyone who's not ironically too thin to wear them.

View (Page 136): It looks like the next popular trend the world must willfully ignore is neon.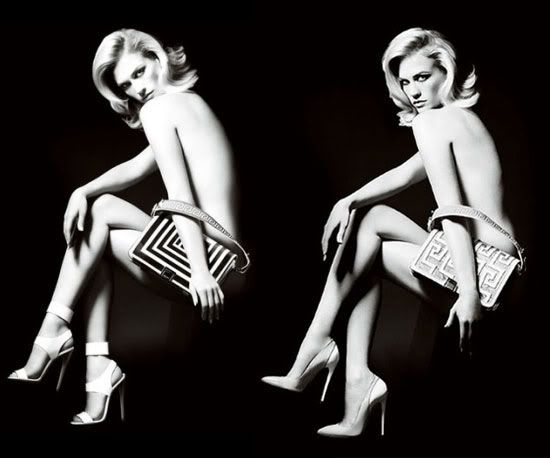 Versace ad: So January Jones is naked in a four page spread for Versace, and I'm still intensely bored.

Manifest Destiny editorial: "Is there an American style?" Vogue asks us. Let's find out together (spoiler alert: apparently). Tips from the gospel of Vogue: Practical and comfortable. Clean lines and something about pilgrims.

It does appear the midi-length dress and skirt is back.

Gangs of New York editorial: "Romantic Victorian to 1970s gloss." Love the first page of this.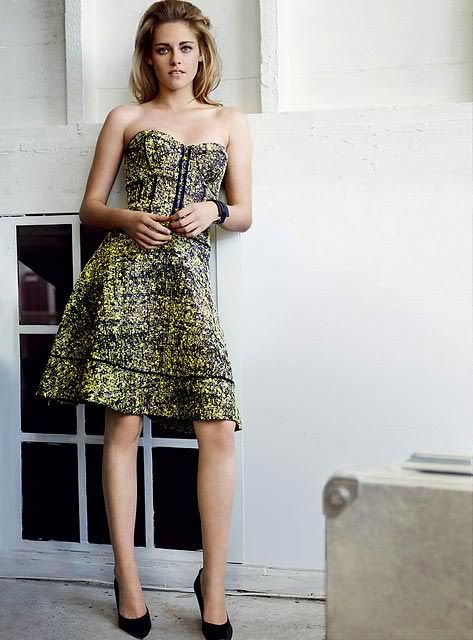 Coming on Strong: K-Stew looks really pretty with dirty blonde hair and dark eyebrows. Really suits her.
That about wraps up this edition of "The Gospel According to Vogue." You may now close your bibles and continue living your life.