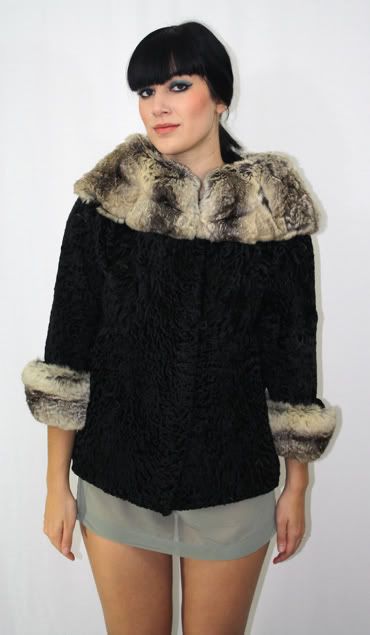 From our warm, glowing house, we at Alameda Vintage wish you a very special Christmas. Thanks to everyone who bought something from us this season. I hope your vintage gifts leave a wonderful, lasting impression on the ones you love.
As promised, I listed the
vintage '50s Persian lamb/chinchilla fur coat
I found last summer, in all its Old Hollywood glamour. No sooner had I clicked "Submit" that I already missed it. Whoever wins it will be one luckysonvabitch.
Have a great holiday, everybody!
xo,
Sabrina London